Interior designers' advice
Choosing the right TV unit for your living room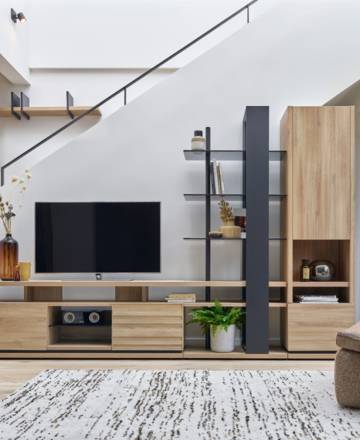 Our interior designers have come up with some great tips on how to choose the right TV unit. Start by thinking about how much space you have, how you live and your personal style. Before you start your research, here are the three main questions to ask yourself:
How big is my living room or TV area?
If your TV is in a small room, opt for high units with built-in storage to save space. But if your TV unit is going into a large living room, you have more choice and can pick the one that goes best with your coffee table. If your coffee table already has storage, choose a simple TV unit or make the most of the space by opting for a more substantial combination TV unit that compliments the style of your living room furniture.
Do I need to store other things besides TV equipment?
If you want a substantial piece of furniture that does more than just support your television, a combination TV unit is ideal. Both attractive and practical, it will give your wall a stylish focal point while storing your books, records or CDs in wall-mounted units and on shelves.
What is my interior design style?
If your living room is already fully furnished and decorated, choose a TV unit or combination unit in light or dark oak for a Scandi vibe. This style of furniture has minimalist lines that work well in contemporary interiors. You should also think about the colour of your walls, your interior design style and the colour of the rest of your furniture before deciding on a finish.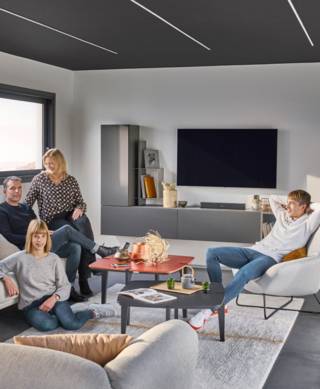 Gautier TV units combine flawless design with functionality to add style to your home. Options include
A sleek TV combination unit made up of elegant furniture from our ADULIS collection;

A complete TV storage system from our PREFACE or IMAGINE collection.
Choosing a TV unit is an important decision. Not only does it have to be practical, it needs to look good and enhance your decor. So its design is as important as its storage space. Our in-store consultants can offer help and advice on selecting the right TV storage combination for your home.