Jiip car bed
Our signature bed par excellence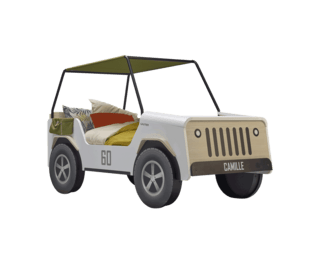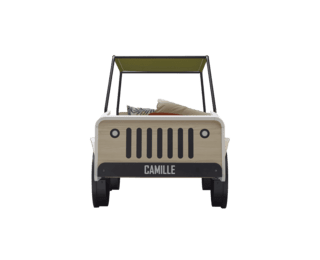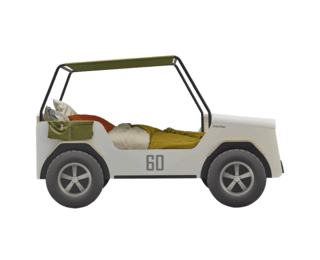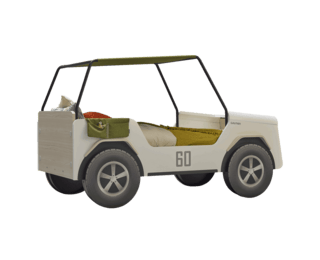 Extend the Gautier experience right to your phone. Use augmented reality to see this product in your home
Product details
Once upon a time, 60 years ago, Gautier designed a car bed. The JIIP bed has helped generations of our young adventurers live out their dreams while sleeping in a bed that looked amazing. This mini safari 4WD encourages them to give free rein to their imaginations. With such a unique piece of furniture, featuring a personalisable number plate, your kids will be excited by bedtime. They will not only play in the bed but with it, when they discover that the inbuilt lighting works by touching the hood! And thanks to the fabric-covered metal hoops above your child's head, they can take all their safari animals with them. Guaranteed to elicit a big "Wow!"
Features and dimensions
Materials
Customisable licence plate (ref. 1A22110) Particleboard covered with sanded white, sanded black and veined ash melamine; thick 1mm edges with the same finish, ridged on the wheels. Digital print on the footboard, panels and wheels. Front sides: fibreboard covered with white foil. Insides of wheels: fibreboard covered with black foil. Wheel tracks: poplar plywood with laminate finish. Tubes: black epoxy steel. Bed roof and wardrobe curtain: green 100% polyester fabric, weight 364 g/m2 abrasion resistance: 75,000 rubs, colour fastness to artificial light: 5/5. Lighting: 2 round 'headlamp' lights with touch control. Customisable licence plate to order ref. 1A22110: 20 characters maximum. All furniture is self-assembly except where marked * (fully assembled with possible exception of handles, floor protectors and castors).
Details
| | |
| --- | --- |
| Materials | Particleboard |
| Weight | 86 kg |
| Dimensions | W. 213 cm * H. 131 cm * D. 113 cm |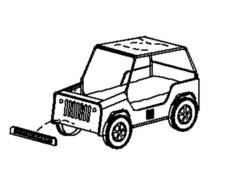 Download assembly instructions
app.product.delivery.title
It's an amazing feeling giving your child a JIIP bed. Treat your child and at the same time treat yourself!
In addition to being fun, this bed's frame gives is a protective feel. Your child will feel completely safe in this bed with its cocoon-feel...
Beds with room to grow and dream
Stylish beds that kids and teens will love
Kids and teens alike will love our range of beds. Their carefully crafted finishes and trendy designs make them timeless.
Our beds are as inexhaustible as your kids
Our 'kids' beds are designed to withstand anything your kids might throw at them, because we understand that kids have boundless energy. Our beds are havens and cosy cocoons in which your kids can play, imagine and rest after a busy day!
Carefully crafted beds with your kids in mind
We only use solvent-free water-based finishing products. Your children need to grow up in bedrooms that provide a healthy environment, in line with current manufacturing standards.
Need some inspiration to create the cosy home of your dreams?
Let's imagine together the ideal room for your children
We support you to imagine your children's dream room: furniture, decoration ... A complete project from A to Z for a space in their image where they can fully develop.
We have plenty of advice, ideas and handy hints!