Mistral bedside shelf unit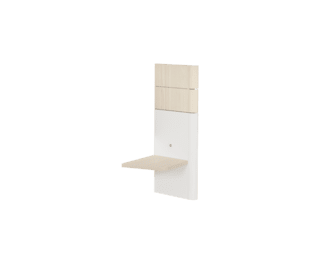 Want to see it in your home in augmented reality?
Display the 3D view on your mobile and activate augmented reality to visualise this piece of furniture in your room.
Click on the cube icon below the product image and wait until the module loads
Click on the blue icon visible on the 3D image. Soon you'll see your furniture in your room!
Continue on your computer or tablet to start a new project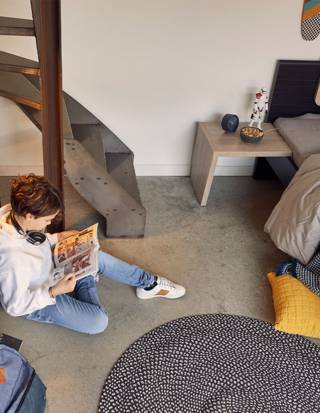 Why you'll love our bedside tables
Our bedside tables have a style of their own
Our attractive beside tables are easy to pair with the rest of your furniture. Their immaculate finishes give them a refined, elegant look. They will bring out the best in your bedroom.
Our bedside tables are attractive and practical
We have a wide variety of free-standing and wall-mounted bedside tables designed to meet your needs and suit all spaces. They are a "smart solution", offering plenty of clever design features.
Our bedside tables offer functional good looks
Our bedside tables are functional without compromising on style. They all feature drawers with soft-close mechanisms, so will withstand your daily demands without making a sound!
Gautier & you
Our collections look nowhere better than in your home. Share your layouts with us via #MyGautier and mention @gautier_france
We will help you complete
our children's bedroom
Seen something that grabs your attention?
We thought you might
like these products
Need some inspiration to create the cosy home of your dreams?
Let's imagine together the ideal room for your children
We support you to imagine your children's dream room: furniture, decoration ... A complete project from A to Z for a space in their image where they can fully develop.
We have plenty of advice, ideas and handy hints!
Mistral bedside shelf unit