Need some inspiration to find the right style?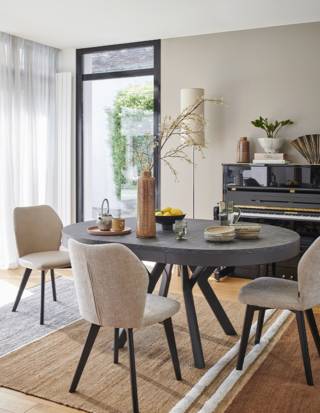 Why will you love our tables?
An elegant, trendy design
As one of the key elements in your home, our tables are suitable for all kinds of everyday use. This is why our tables are designed to be sociable as well as refined.
Generously-sized tables
Seating from 4 to 16 people, they are perfect for getting together to share special times with family or friends.
Smart, multi-purpose tables
Our various designs of tables meet all your needs. Perfect for home working, they also make it easy to bring together all your friends and family for a sociable meal. Extremely versatile, you can use them in several different ways throughout the day.